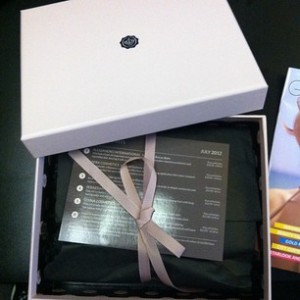 I'm just a little confused… I got my first GlossyBox TODAY 8/3/12, but it's for "July". I'm wondering if I'll get August in September? As long as I get a box a month I wont complain. If the rest of the boxes are like this one I'll be overjoyed!
This sounds silly, but I felt special opening this box. It's very luxe and gave me the feeling of opening an expensive gift. To further my excitement I found the contents wrapped inside dark brown tissue held together with a sticker and a pink ribbon tied around it. Right under the ribbon was a glossy card with a list and explanation of the contents. This GlossyBox has a theme "Summer Nights".  I was too excited to read the rest. I tossed it aside and dug into my box!
Here is what I found. Oops! I forgot to add that on top of the box was a copy of Glossy Mag. I'll read it later. 🙂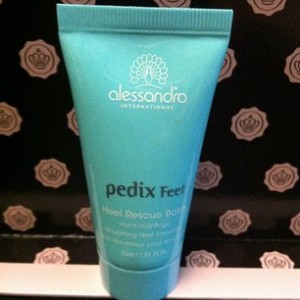 Pedix Heel Rescue Balm by Alessandro International ~ (Imported from Germany) Even at 1.01 oz the tube is pretty good sized for being a sample. I tried a little on my hand and though it felt soft the smell was horrible. It reminded me of Kaopectate. I'm not big on pepperminty smells. A full size bottle sells for $18.50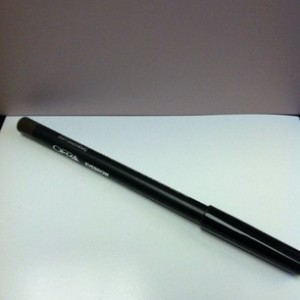 OFRA Cosmetics Universal Eyebrow pencil ~ I don't use brow pencils, but I might give this one a try. Full size (this one is) sells for $10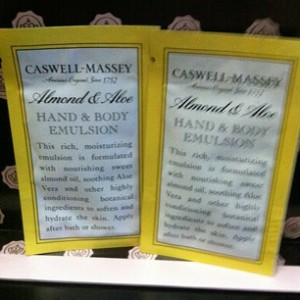 Almond & Aloe Hand & Body Emulsion by Caswell-Massey ~ I don't want to tear this open yet, but I'm dying to. I LOVE almond scented anything! This is a tad bit premature, but if it's anything like other almond creams I've tried, I wont hesitate to buy it. The full-sized price of $24 doesn't scare me. LOL Oh and the fact that it's paraben-free and not tested on animals… Yup, I'll probably buy it.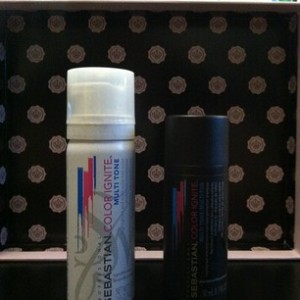 Sebastian Color Ignite Multi Tone Shampoo & Conditioner ~ Full shampoo is $14.95 and the conditioner is $16.95. Doesn't smell too bad. I'll have to see how well it works though. One thing that has me super curious to try it is, the conditioner looks like it has a foam applicator.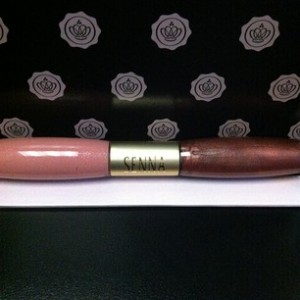 Senna Cosmetics Double Dose Lip Lacquer ~ Chocolate Cherry ~ YUM Will try this before work tomorrow. I'm glad it's full-sized, the color is something I'd wear. We'll see how well it looks on me though. Sells for $22.00
Loving my box and I feel it's worth the $21. Can't wait to see what August brings!
~D