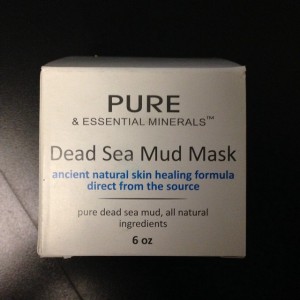 I am a face mask junkie so I just had to try this! In my opinion mud is the one of the best things you can do for your face. I chose this one because it's free of sulfates, phosphates, parabens or chemicals of any kind. It's also Cruelty Free & Vegan Certified
DEAD SEA MUD HAS BEEN RENOWNED FOR CENTURIES AS A NATURAL BEAUTY REMEDY! – Here's how it works: As this luxurious mud mask gently dries on your face, it draws out excess oils, impurities & grime from your skin. At the same time your skin is infused with ancient Dead Sea minerals and essential oils. This mask leaves your face clean, fresh and blemish free. Used weekly your complexion will gain a new clarity and all-day glow.
First think I noticed was it was minty smelling.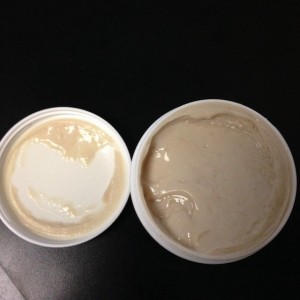 I don't know where it comes from, perhaps the Eucalyptus oil? Anyway, it felt AMAZING on my skin. It dried in about 5 minutes and wasn't that hard to rinse off.
My skin felt refreshed and had a cooling sensation to it. It was soft and my pores seemed smaller. WIN WIN WIN. Next time I'm going to focus on my neck.
www.amazon.com/Dead-Facial-Mask-BONUS-EBOOK/dp/B00C8YCFU4/ref=keywords=facial+cleanser
I got this free for my honest opinion
Powered by BrandBacker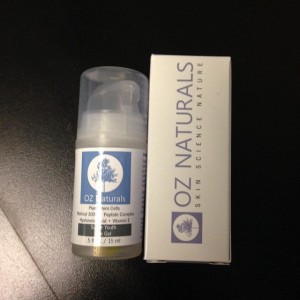 I really like this eye gel. It's super cooling upon application. It helps soothe my tired puffy eyes. I work graveyards and need something to aid my eyes during my 12 hour shifts. This does just the thing. My boyfriend notices I'm not as puffy when I get off work too, which is a bonus! Another thing that will keep me buying this is it's CRUELTY FREE & has a vegan formula – This eye gel treatment is not to be underestimated as it's highly effective at reducing dark circles, puffiness and wrinkles.
THIS EYE GEL is 100% natural & 75% organic – OZ Naturals formulates the most effective anti aging products on the market
SAFE FOR ALL SKIN Types – Non-comedogenic, does not contain parabens, sulfates or alcohol.
*I got this product free in exchange for my honest review.
Powered by BrandBacker
While I'm pimping out products I MUST mention Honeycat Cosmetics. I found out about them on a Facebook Group. Being a cat lover I had to check them out. I'm so glad I did. I am so in love! Here is what I got!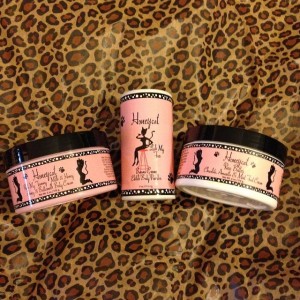 Rub My Tummy Hand & Body Cream  ($12)
What gal doesn't like to have her tummy rubbed? I know I sure do. Have I got a cream for you! This stuff is chock-full-of skin softening ingredients like, Shea Butter, Kukui Oil, Honey, and of course Butter Milk. No silly, it's not just for tummies, it's for anywhere youu want to feel soft, and smooth…Hey, you never know when youu're gonna get rubbed!
Lick My Fur Banana Cream Eatible Body Powder MEOW! (Bonus not sold on site)
Paw Batter Foot Cream ($12)
"Hey there chicks! Honeycat has a brand new beat to soften up those feet. We whipped up a delicious chocolate, amaretto, and mint desert cream to treat dry, tired feet. Paw Batter! An outrageous blend of shea butter, coco butter, sweet almond oil, vitamin E, buttermilk…oh, lots of good-for-your-feet treats. Perfect for after bath or pedicure. Your dogs will be purring in no time. "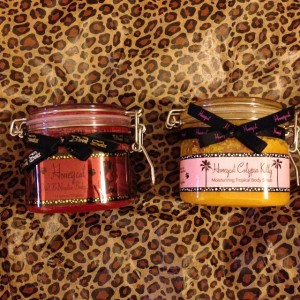 Don't Be Negative Body Scrub ($20)
Calling all Vampire lovers! Come on now, "Don't B-Negative", strawberry brulee body scrub! This stuff is fang-tastic! Sun ripened, succulent sweet strawberries and cream, yummy! Add to the mix, Watermelon seed oil, Strawberry seed oil, and organic freeze dried strawberry seeds (for added exfoliation), and you've got a recipe for a super soft coat…
Oops! I mean super soft skin! This scrub is seriously to die for!
Calypso Kitty Pineapple Body Scrub ($20)
~Pineapple, mango and papaya brings the scent of the tropics to your bath and shower. Infused with rice bran oil (moisturizing natural antioxidant), carrot oil (rich in vitamins A & E and helps heal dry skin) and real shredded coconut for added gentle exfoliation. Your skin will be positively purring!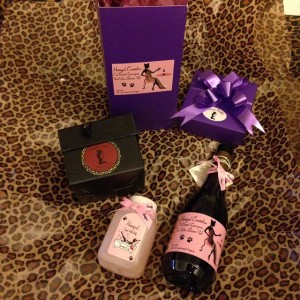 (in the box a HUGE) HEME-DREAM Pomegranate Sparkling Bath Fizzy ($12)
Honeycat's got some new fare for Vampire lovers everywhere!  Tired of boringold bath bombs? Well sink your teeth into this extra rich, pomegranate and cassis bath fizzy!  Heme-Dream! Hemoglobin never smelled this good! Red, the favorite color of Vamps everywhere, with just a touch of red body glitter. You'll be so soft and smooth. I'm telling you girls, this product really…SUCKS!
CatBernet Sauvignon Red Wine scented shower gel  ($16)
Red wine shower gel? You bet! The aroma of sun ripened grapes, fermented to purrrfection, a little fruity, and loaded with antioxidants!Lather up ladies cause this is a goody! The good part? No hangover. A little goes a long way, and you're gonna love the way you feel.
Sweet Potato Pie Bubble Stuff  ($10)
Not your grandmother's sweet potato pie. 
This extra rich, super bubbly, Sweet Potato Pie scented, bubble bath is loaded with aloe, shea butter and macadamia nut oil. A purrfect recipe happy skin.
The last picture is stuff I got as a bonus because several of my items were back ordered. I LOVE this company, their products and their fabulous customer service. I will be ordering more from them over and over!
I paid for this and all opinions are mine. MizD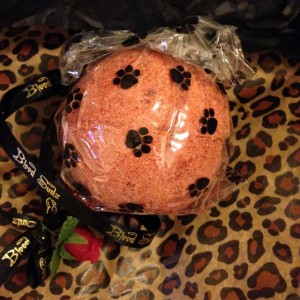 HEME-DREAM Pomegranate Sparkling Bath Fizzy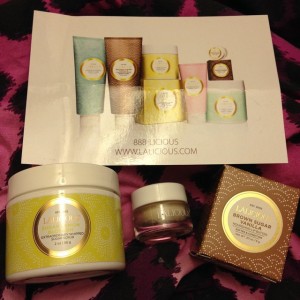 Lately I've been coming across some very amazing companies besides my own (Posh). I just have to share them with you!
This one is LALICIOUS.
Over ten years ago, after struggling to find a highly moisturizing body exfoliator, beauty entrepreneur
Jessica Kernochan set out on a mission to create one of her own.

The marketplace was full of dense and oily scrubs that were a mess to use and exfoliating washes that dried out
skin, but Jessica's goal was to create something new- an indulgent, yet efficacious body scrub that leaves the
skin incredibly moisturized, polished, and glowing. The result was a product formulation that was so unique that
no manufacturer could create the innovative texture and unbelievable performance. So Jessica built her own lab
and facility to oversee the creation of her proprietary formulas.

She called the brand LALICIOUS. A range of soufflé-whipped sugar scrubs
made with natural ingredients, nourishing oils, and decadent fragrances.
A cult beauty item was born.

Fast forward to today. The LALICIOUS Extraordinary Whipped Sugar Scrub has become a signature treatment
in many spas around the world and a beauty industry "must-have" for those addicted to its innovative texture,
unparalleled hydration, and glow-inducing exfoliation.

With a growing collection of luxurious body products, LALICIOUS continues to expand its brand with
the mission to create temptingly beautiful skin from head to toe.
I decided to try the Extraordinary Whipped Sugar Lemon Blossom Sugar Scrub ($35)
Ingredients:
Sucrose (Cane Sugar), Cocos Nucifera (Coconut) Oil, Prunus Amygdalus Dulcis (Sweet Almond) Oil, Fragrance (Parfum), Tocopherol, Glycine Soja (Soybean) Oil, Honey (Mel).
It is wonderful! Not too lemony. Very exfoliating minus the pain. It left my skin soft and supple. 5 paws up!
Then I tried nourishing Brown Sugar Vanilla Lip Butter ($18)

Key Ingredients
Ricinus Communis (Castor) Seed Oil, Vegetable Oil, Hydrogenated Soybean Polyglycerides, C15-23 Alkane, Butyrospermum Parkii (Shea) Butter, Simmondsia Chinensis (Jojoba) Seed Oil, Cetearyl Olivate, Sorbitan Oilvate, Titanium Dioxide, Mica, Zingiber Officinale (Ginger) Root Powder, Fragrance (Parfum). NO Petrolatum and preservative free.

Needless to say I wanted to eat it! It left my lips super soft and I didn't feel I had to reapply constantly. It also gave my lips a hint of natural flavor and color. I am totally getting all their other flavors!
I highly recommend this company. Click the banner below for extra savings!
I paid for these products and all opinions are mine. There are affiliate links in this post. MizD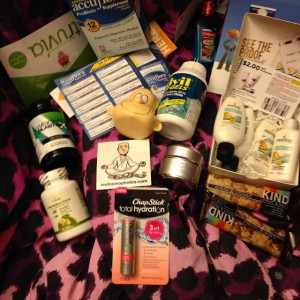 Here is from the last two months.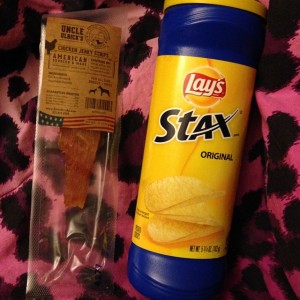 Dog treat
Lays Stacks (FB)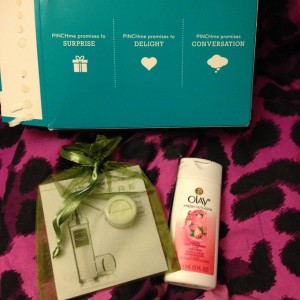 Pinch me loot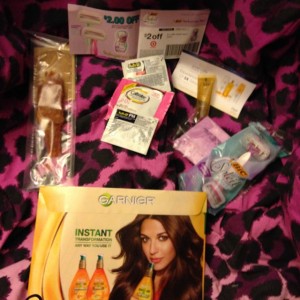 Mostly from Facebook.
Sorry for the slacking, I've just been super busy and as always don't remember where I get half of these. Be sure to Follow me on Facebook though were I share as soon as their live.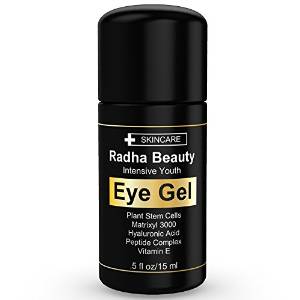 I got to try this amazing eye gel by Radha Beauty. it's an eye cream for dark circles, puffiness, bags & wrinkles. It clams to be the most effective eye gel. It contains plant stem cells, matrixyl 3000, hyaluronic acid, cucumber, vitamin E, aloe, MSM & More!
What I like about this gel is it's SAFE FOR ALL SKIN Types – Non-comedogenic, does not contain parabens, sulfates or alcohol. It's also 99% natural and organic.  I have sensitive skin so this is a must for me.
Before I continue I want to add that I work 12hr graveyard shifts so my eyes take a beating…
I love this gel. I carry it with me in my go back. It's cooling and really perks up my eyes. Come morning, you'd never guess I worked all night starting at monitors and such. My puffiness disappears and I don't have that tired look.
I will be purchasing more of this when I run out. I can't live without it!
Powered by BrandBacker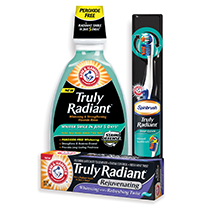 This was a great mission. I got a generous bottle of fluoride rinse, toothpaste and a fancy manual (yet rotating) brush. For more info go HERE
Truly Radiant™ Whitening & Strengthening Fluoride Rinse
Get Strength and Beauty, Without Alcohol or Peroxide

Discover the first and only rinse that whitens teeth, strengthens enamel and prevents stains without alcohol or peroxide.

Spinbrush™ Truly Radiant™ Deep Clean Manual Toothbrush
Deep Cleaning, Powered by You

Truly Radiant™ Deep Clean is the first and only manual toothbrush that features a rotating head, plus elongated, all-access bristles that get deep in-between teeth to help blast away plaque.

Product Details Tab:
- Manual toothbrush with Spinbrush™ technology—no batteries needed
- Bristles rotate as you brush to help blast away plaque
- Features elongated bristles designed to clean hard-to-reach places
- Available in soft- and medium-bristle firmness

ARM & HAMMER™ Truly Radiant™ Rejuvenating Toothpaste
Whitening with a Refreshing Twist

Featuring a crisp, mint flavor, ARM & HAMMER™ Truly Radiant™ Rejuvenating Toothpaste does more than just whiten teeth. This revolutionary toothpaste goes beyond the surface to strengthen, clean and repair tooth enamel for a radiant smile in just 5 days!*

I got all of these products free for review purposes from Smiley360
I'm on another Smiley360 mission. This one is for Accuflora® 60 Caplets.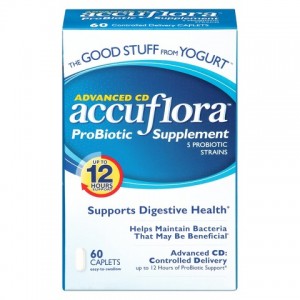 accuflora™ is a probiotic supplement that contains 5 beneficial probiotic strains including Lactobacillus acidophilus, the live culture typically found in yogurt. accuflora™ may help replenish your body's good bacteria and maintain a healthy digestive system.*
Why may probiotics be helpful for you?

Rich meals, dairy products, preservatives, stress, and age can all affect your body's digestion. As a result you may experience stomach upset, bloating and changes in regularity. accuflora™ can help support your digestive health and help regulate your body's internal balance.*
To learn more about this product go here
For a coupon: Receive $1 off coupon for #accuflora Probiotic #freesamp http://h5.sml360.com/-/p6jd
Product Description
Zenwise Labs' Super Strength Probiotics contains 10 natural probiotic cultures that assist in the body's digestive process. These probiotics also serve to fight and protect against harmful bacteria to promote a healthy immune system. Each serving of our probiotics contain 15 billion live probiotic cultures to ensure a natural digestive balance.
Key features:
Contains 15 Billion CFU to promote digestive and intestinal health
Promotes a Healthy Immune System
Improves mood and energy levels
Relieves stomach discomfort
I tried this for a month and I really felt a difference. My stomach didn't bother me as much as I always got to eat what ever I wanted! I must had be fore this, I didn't have much faith in probiotic pills, but now I do.My mood was a little improved due to the fact my tummy wasn't always hurting. I will definitely buy this again.