Now that Ive moved the freebies are starting to roll in BIT TIME. Remember, If you follow me on Facebook I share them you can take advantage straight away! If not, by the time you read this, most are expired.
Kotex U liners and pads. I have no idea how I got two, oh well.

STILL AVAILABLE
Honest Kitchen cat food sample. Check back often for more offers.
Pinch Me ~ heliocare NO longer available
Sciff Move-Free-Ultra-Omega ~ No longer available
Rimmel freebie on Facebook. Check back often.
Probelle ~ nail hardener X bottles. No longer available
Garnier marvelous oil. No longer available
Listerine Generous size bottle and $3 coupon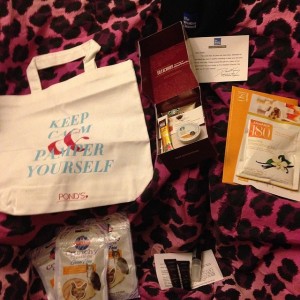 Tote bag from Ponds
Starbucks package with Via, K-Cup, and a bag of ground coffee. YUM
Free hat from the Weather Channel.
Shakelee shake from Pinch Me
3 packs of Science diet cat food
Aveda Invati hair care system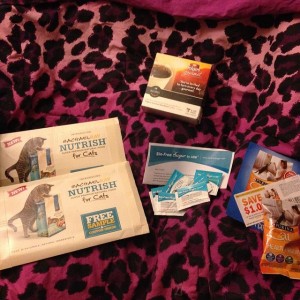 Rachel Ray Nutrise cat food samples X 2
Sin Free Sugar
Folgers Kcup sample
Purina weight loss cat food.
June was an amazing month for samples! What did you get?
Seriously, if you don't enter, you don't win! Set up a time nightly or even weekly to take 15-30 minutes to enter! The contests that allow daily entries, I bookmark them! If you follow me on Facebook https://www.facebook.com/denise.rivera I post all contests I enter.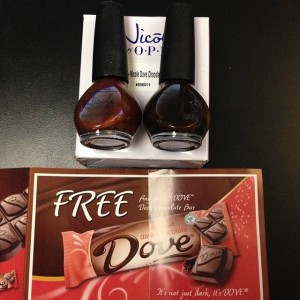 Nicole by OPI special edition chocolate nail polish Better After Dark & Promises in the Dark.
and a FREE Dove candy bar.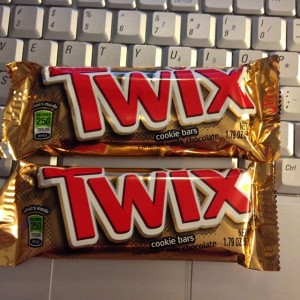 Free Mars candy. I chose Twix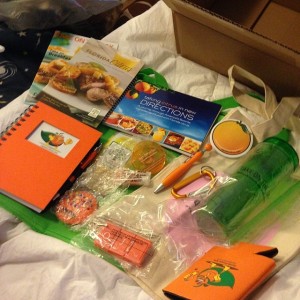 I had a co-worker snap a picture of me drinking orange juice and got all of this loot YESTERDAY
Two chap sticks, notepads, recipe books. a tumbler, a calculator a pen and a lot of other stuff.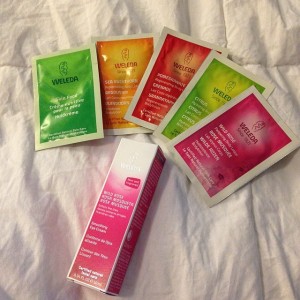 Weleda held a contest on FB. I WON! I highly suggest liking your favorite products on FB and Twitter. They are always holding contests, offering samples and/or coupons.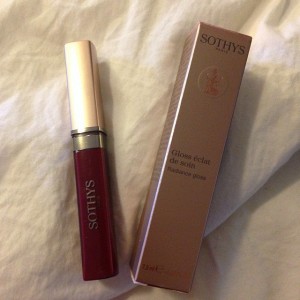 Sothy's a Canadian cosmetics company held a FB contest. I just had to answer what my favorite body part was. I said my eyes. LOL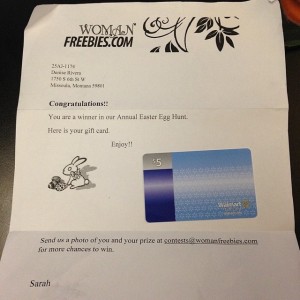 Finally… Women Freebies.com ALWAYS has contests on a daily basis. I won a $5 Wal-Mart Gift Card. Nothing to sneeze at. FREE $$$
So get to entering those contests!!!!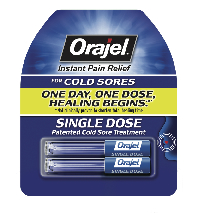 On another Smiley360 Mission!
This one is for Orajel™ Single Dose Cold Sore Treatment.  I am lucky that I rarely, if ever, get cold sores. For that reason I almost passed on this mission. I decided to get it after all just in case.

I'm glad I did! I recently got a nasty sore on my lower lip.
To learn more about the mission visit HERE
Thank you Smiley360 for my Free Orajel to try in exchange for a review.
instaGC is a GREAT way to earn money from the comfort of your home. After signing up, click the confirmation that is emailed to you. It's 100% FREE and LEGIT! Complete task, Watch videos, and more to earn reward points. The best thing about instaGC is you get paid INSTANTLY!! For example, cash out for 100 points = (minimum) $1 Amazon Gift Card and as soon as you hit redeem, your amazon gift card loads on the screen. All you have to do is head over to Amazon, add it to your account and go shopping! They have hundreds of Gift Cards available if Amazon isn't your cup of tea, including American Express Gift Cards and even Checks that are processed within 24 hours and mailed out from Louisville (KY) so you typically will receive it within 6-11 days. When you go to cash out for the first time, you will have to do a text or call verification code, but you won't receive any further messages on the phone after that
Get extra cash when you need it most
Whether you need extra money for Christmas, a bill that's overdue, or you just want free stuff, we are here to help you achieve your goals.
One of the ways that we are ahead of our competitors is that our gift cards are instant. You no longer have to wait to receive your rewards in the mail.
Although you won't get rich over night with us, we are a great way to make extra cash on the side.
To get free gift cards, you have to earn and redeem points. You can earn points by completing free offers, referring friends and family, and winning contests. Once you have enough points (for example 100 points), you can redeem them for an instant $1 gift card. Many other options exist in our instant gift card store.
[url=http://www.instagc.com/321880]instaGC.com[/url] was created in February 2011 and is the top rewards site that offers instant gift cards to its members. Over 100 different options are available (example of a few -> Amazon, eBay, League of Legends, Pizza Hut, Target, Walmart) that you can redeem your points for. Tons of easy offers available with new ones added daily. There are daily, weekly, and monthy offer and referral contests as well.
What are Tags?
Tags are words related to your guide that users might enter when they want to find a guide like yours. Choose words relevant to your guide, such as a brand name, category name, material, or time period. For example, a guide about vintage toy fire engines might include these tags: toys, vintage toys, fire engines, miniatures, and metal. You can include up to five tags.
How to add pictures. (Most important)
If you'd like, you can add links and pictures. To add pictures, click the "Pictures" link, locate the picture you want, and click the Insert Picture button. To add links: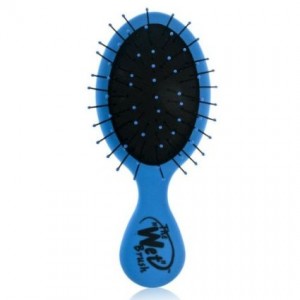 Why should you follow a guide to use Ebay.  It will make it all the more easier to be successful.
By providing guides, sellers give buyers the information and confidence they need to make smart purchasing decisions. The eBay content editor is easy-to-use and chockfull of intuitive publishing tools. Writing an eBay Buying Guide is easy and in addition to engaging customers, you will:
• Build trust
• Gain exposure
• Connect with people interested in products you write about
• Promote products you sell
Choose a title for your guide. Provide as much information as you can about the content of your guide. Users will see this title in search results. When entering the text for your guide, we recommend you first compose and edit your text in a text program like Notepad. Once you've pasted it in, you can you can change the appearance of the text, add bullet points, and more.
Note: Guides have a 20,000 character limit, which includes text, links, pictures, and HTML formatting tags.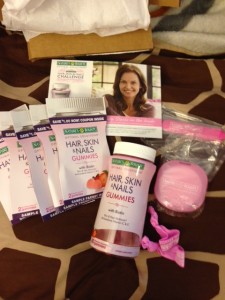 MISSION:
Nature's Bounty® Hair, Skin & Nails Gummies
(1) full size bottle of Nature's Bounty®  Hair, Skin & Nails Gummies
(5) trial size samples of Nature's Bounty® Hair, Skin & Nails Gummies with a $1.00 coupon attached
(1) Folding Nail File
(1) Compact Mirror
(2) Hair Ties
(1) Smiley360 Nature's Bounty® Hair, Skin & Nails Gummies Sharing Guide
To learn more about this mission and about Nature's Bounty click HERE
I'm a member of Smiley360.com, where I qualify to try brands for free in exchange for sharing my authentic feedback.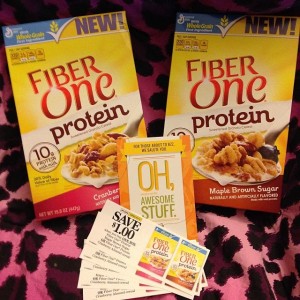 Hello! BuzzAgent Denise is FINALLY back with another campaign. I was beginning to think they forgot about me.
So this campaign involves two FREE ( cuz I'm an awesome agent) boxes of Fiber One Protein Cereal. I got two flavors:
Maple Brown Sugar

Cranberry Almond
These cereals are super  filling and are only around 220 per serving! I eat the Maple with milk, but devour the Cranberry Almond as a snack. I have a box in my locker at work. I shared with co-workers and now have to hide my box! They all rave about it. I was nice enough to share my coupons so they could get their own boxes.

Disclaimer: I received free samples through bzzagent.com in return for a sampling review and WOM advertising. The opinions expressed in this blog are solely my own and have not been influenced by bzzagent or any third party.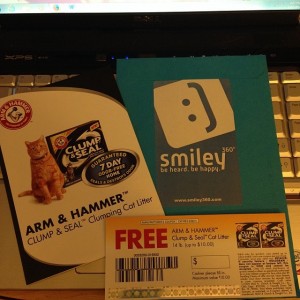 Mission:
NEW ARM & HAMMER (TM) CLUMP & SEAL (TM) Cat Litter
To read more about my mission and this AMAZING product click HERE
I got this product for free from Smiley360.