New Year's specials are already happening at Zulily! Find your favorite items for up to 80% off!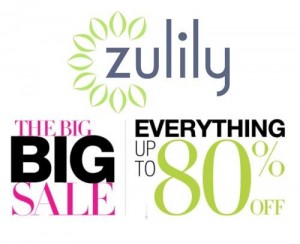 I thought getting a free drink from Starbucks was the icing on my birthday cake. No no! There is so much out there to score!

If you haven't had a birthday yet make sure you get in on the following offers. Actually, even if you just had your special day. Many of these offers send out deals on the anniversary of your sign up. DOUBLE SCORE!
Click on the name of each place and join their club/mail list*. BTW your phone number is not necessary. It's only if you want your offers via text. Many offers allow you to sign up family members (name and B-day info only) so they get goodies on their Birthday as well.

There are so many more businesses that offer birthday freebies, but I am only listing the ones in my area. (Montana/Pacific NW)

* I have signed up for all, yes, all of these! Offers may vary by location.

Food & Drink:
NON-Food Offers:
 If you know of some sweet birthday freebie deals let me know!

~Miz D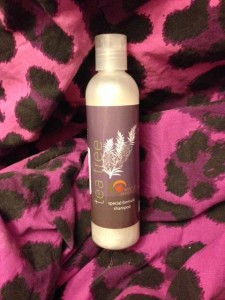 Tea Tree Oil Shampoo for Moderate Dandruff with Organic Lavender & Rosemary.  A natural treatment for skin blemishes, aids in blood circulation and stimulates cell renewal.
100% natural & organic. Free from Sulfates and Parabens along with other harsh detergents and additives.
Ingredients:
Aqua, Sodium Cocoyl Isethionate, Cocamidopropyl Betaine, Sodium Lauroamphoacetate, Sodium Methyl Cocoyl Taurate, Sodium Lauryl Glucoside Carboxylate, Lauryl Glucoside, Sodium Cocoyl Glutamate, Acrylates Copolymer, Coco-Glucoside, Glyceryl Oleate, Simmondsia chinensis (Jojoba) oil, Argania spinosa (Argan) oil, Melaleuca alternifolia (Tea Tree) Oil, Lavendula angustifolia (Lavender) Oil, Botanical Keratin, Rosmarinus Officinalis (Rosemary) Oil.
Price range from $14.97-$23.00 for 8oz. YIKES!
First of all I have to say that I love the smell of this shampoo. It's not what you expect from a dandruff shampoo much less Tea Tree. The tea tree isn't overpowering. It does feel great on your scalp though. I think it's the lavender that mellows it out.  I used this shampoo for a few weeks and loved it. My itchy scalp felt relief and the dry patch I get in the fall/winter went away.  I just wish they made an accompanying conditioner. I had to use a detangler and wasn't happy about it.
My only real complaint is the price. I love it though so I'll purchase more.
I received this product free for review purposes. All opinions are 100% my oww.  MizD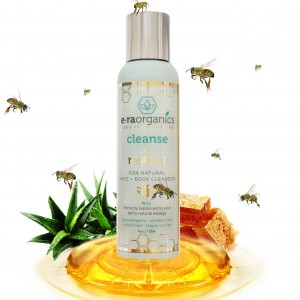 I'm always on the hunt for a cleansing system for sensitive skin. I came across this face & body wash by Era Organics. It's formulated for sensitive skin and is also recommended for people who deal with PSORIASIS, ECZEMA, DERMATITIS, ACNE and more without causing pain or irritation. Another reason I opted to try this is because they do not test on animals.

This cleanser contains aloe vera and manuka honey. I'm starting to see more and more products with this honey. As with other products I've tried with manuka honey, I'm not too fond of the smell. It's not bad, i just don't care for it.
Other ingredients are:
Organic Aloe Barbadensis Gel, Cocamidalpropyl Betaine, Glycerine (vegetable derived), Polysorbate 80, Leptospermum Scoparium (Manuka Honey), Tocopheryl Acetate, Centipeda Cunninghamii (Cehami), Gluconolactone, Sodium Benzoate, Sodium Hyaluronate, Tapioca Starch, Cellulose Gum, Xanthan Gum, Mica, Titanium Dioxide, Iron Oxide
I used this cleanser on my face only for 5 days. Aside from the smell I was impressed.The smell, I can't explain it. It's not unpleasant. It's just not to my liking. A super strong honey scent maybe?
It rinsed clean, no residue and my face felt super clean. It didn't dry out. I didn't feel I need to rush and put on my moisturizer. Up to a few days after I stopped using it, my skin remained clear and felt good. I plan on trying moisturizer from this brand so I'm hoping that by combining the two I'll have amazing skin!
I received the product mentioned above for free. Regardless, I only recommend products or services I use personally and believe will be good for my readers. Miz D
November was a busy month. I just know I will be forgetting things. (like updating this blog.)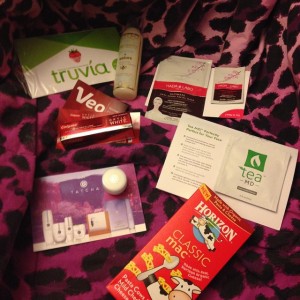 Truvia ~ This one always seems to be available somewhere.
Era Organics ~ Face and Body wash. www.nokiddingcoupons.com   Look for an upcoming review of this freebie.
Colgate toothpaste from VEO
Hada Labo ~ Face system (I forgot where I got this)
Tatcha ~ face cream Total Beauty.com
Tea MD
Horizon Classic Mac & cheese ~ FB offe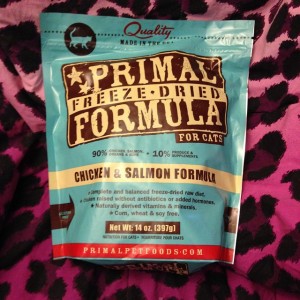 Primal pet food ~ Facebook giveaway. HUGE bag. My kitties were so happy!!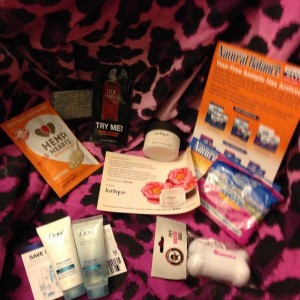 Hemp Seeds ~ PinchMe.com
Shea Moisture Black Soap ~ PinchMe.com
Crew Shampoo ~ PinchMe.com
Jurlique  Facebook giveaway
Natural Balance cat food ~ Facebook
Dove Shampoo/Conditioner ~ PinchMe.com
Doggy Poo bags from ???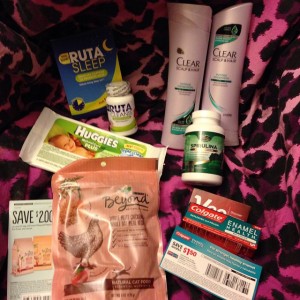 Ruta Sleep ~ Test and review from Bulu Box – Natural acting sleep aids that reduce caffeine levels to help you relax and sleep.
Clean & Clear FULL SIZE Shampoo/Conditioner ~ Spashcore (Facebook app)
Huggies wipes ~ Costco
Beyond cat food ~ Facebook
Colgate ~ VEO
Spirulina ~ Test and review site.
I also got a free half gallon of Silk Coconut milk and A $200 DOLLAR OLD NAVY GIFT CARD! I've said this a million times. ENTER contests. You really do win!
October was a great month. I won several prizes and now I'm taking part in getting items for FREE for review purposes. It's been a busy month. So busy, my Samplebox blog is behind.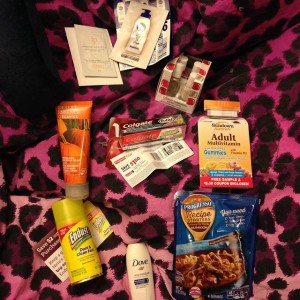 Nivea Lotion ~ Facebook
Essie mini 4PK the winter collection. I don't remember how/where I won this.
Desert Essence Pumpkin lotion ~ Won on FB promotion from company
Colgate toothpaste from VEO (find this on the iTunes store and download for freebies)
Sundown vitamins Adult gummies ~FB
Endust ~ FB
Dove body wash ~ Dove website promo.
Progresso Soups recipe kit ~ Betty Crocker monthly freebie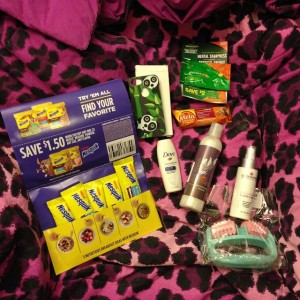 Nestle Quick 5 pk with coupon ~ FB
Panda hard shell case for iPhone 5 ~FB
More Dove Body Wash ~ VEO
Meta Bar from Metamucil FB promo
Energy tablet ~ FB
TeaTree Shampoo (review site)
Cellulite cream and messager (review site)
I can't disclose the review companies on here at this time, but start googling and you'll find them.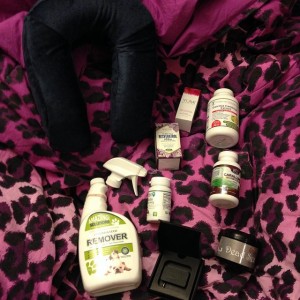 Neck pillow and various vitamins for review.
Dead Sea Mask for review
Pet stain/urine remover for review.
I'm not a big wine drinker, but I do a lot of socializing and prefer wine over liquor. I got a Remodia Wine Aerator Decanter to see if that will help. This is what it does.
There are 3 stages of the aeration system that makes your wine taste better almost instantly.
The umbrella-shaped aeration component gently expands your wine, exposing it to the maximum amount of air possible as it flows over, around, and under the wine. This allows the wine to mix with the air and changes the taste to a softer, more enjoyable and palatable experience. Your wine will not only taste better, the scent will be improved, too.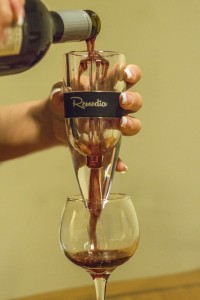 Why does wine have to breathe anyway? Well wine is "alive" in the sense that there are constant chemical reactions taking place, but wine doesn't breathe in the sense that you and I do. "Breathing" begins the moment a cork is pulled or a twist off is uncapped. But if that's all you do, the amount of surface area that the wine has that can be exposed to oxygen is only a small size. For more aeration, pouring a glass will help, as will swirling that glass around, but to maximize the "breathing" phenomenon, you'll want to use a decanter.
I honestly didn't taste the difference, had I drank it before it "breathed", but again, I'm not a wine connoisseur. This would make a fantastic gift for someone that is though.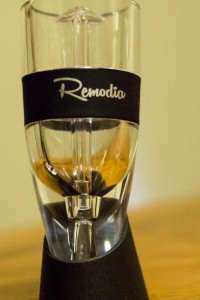 It's designed to prevent leakage better than other decanters because it prevents any leaking or dripping from pouring your wine too quickly.
Also to prevent a mess, just set the aerator in the rubber stand until ready to wash. The Remodia is easy to clean, store and is dishwasher safe.
To me this is the best wine aerator for red wine, but can be used for white wine as well.
this would make a fantastic gift for a wine enthusiast – comes with pouch and GIFT BOX.

I was given this product for review purposes. All opinions are my own. ~D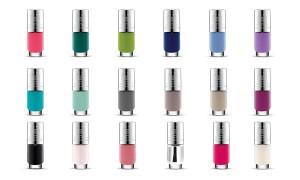 The Body Shop
now has a new nail polish line!
Expand your AOV and help us promote these new nail accessories along with our new Colour Crush line!
Nail Art Pen – This double-ended tool is like a magic wand for nail art. Finer side: Pinpoint accuracy for smaller dots and fine lines. Thicker side: Draw big dots and fill in large areas smoothly.
New Sweet Almond Oil Nail Polish Remover – 4-in-1 caring formula with sweet almond oil, soya oil and Community Fair Trade sugarcane essence. Acetone free, Conditioning formula, Softens nail cuticles and Non-drying formula.
Gentle Nail File – Give your nails a perfectly groomed look with our Gentle Nail Filer. This easy to clean, elegant looking acrylic file is a must-have accessory for keeping your nails looking perfect on the go.
New! Colour Crush™ Nail Polish + Buy 3 and Get Free Shipping!
Which Colour Crush color is right for you? Take the Nail Happiness Quiz