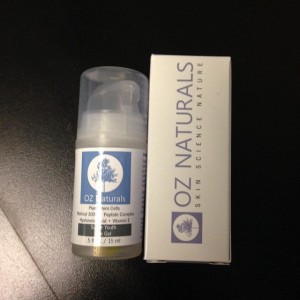 I really like this eye gel. It's super cooling upon application. It helps soothe my tired puffy eyes. I work graveyards and need something to aid my eyes during my 12 hour shifts. This does just the thing. My boyfriend notices I'm not as puffy when I get off work too, which is a bonus! Another thing that will keep me buying this is it's CRUELTY FREE & has a vegan formula – This eye gel treatment is not to be underestimated as it's highly effective at reducing dark circles, puffiness and wrinkles.
THIS EYE GEL is 100% natural & 75% organic – OZ Naturals formulates the most effective anti aging products on the market
SAFE FOR ALL SKIN Types – Non-comedogenic, does not contain parabens, sulfates or alcohol.
*I got this product free in exchange for my honest review.
Powered by BrandBacker