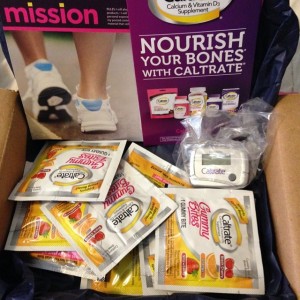 Mission time again! This time it's for Caltrate® Gummy Bites.
I got:
Ten (10) samples of Caltrate® Gummy Bites – Try it & share your extra samples with your family & friends!
One (1) Caltrate® Gummy Bites Branded Brochure
One (1) Branded Pedometer
One (1) $2.00 off coupon
Link to a $1.00 & a $2.00 off digital coupon [depends on size]
One (1) Smiley360 Caltrate® Gummy Bites Sharing Guide\
To learn more about this mission click HERE
Don't forget to sign up and get your own great missions. I get a lot of great things and learn a lot about new products I wouldn't normally purchase.
THANK YOU SMILEY360 FOR THIS FREE KIT OF CALTRATE GUMMIES.
I got these for review purposes, but all opinions are mine. ~D