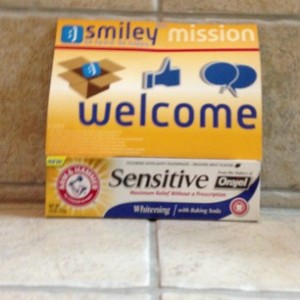 It's Smiley 360 time! This mission…
Arm & Hammer (with Oragel) Sensitivity Toothpaste. Full size tube!
To learn more and start your own missions to go.
http://smiley360.com/1441424.cfm
Thank you Smiley 360 for my free toothpaste. My teeth thank you too! I can now eat more cold foods/drinks with your help. The toothpaste doesn't taste mediciney either.