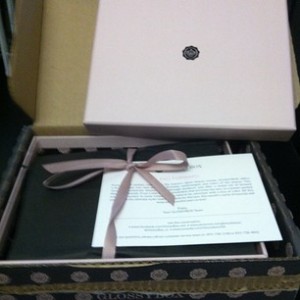 This is my third GLOSSYBOX
and I'm still loving them! Everything I've tried so far I've loved, even if I had reservations about the product. Before I explode, let's look in this month's box! 🙂
September's box is dubbed "Fall Forward" Here is what my card reads:
"From the fall fashion runways to the season's latest beauty trends, GLOSSYBOX
offers a forward look into new products, formulas, technologies and colors of the season. This month we celebrate beauty's breakthrough products and offer a mixed set of forward thinking essentials"
Now here's what's inside…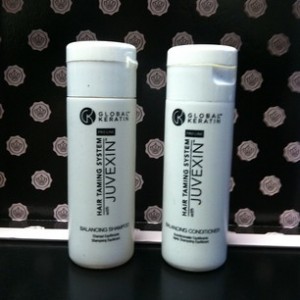 GKHAIR ~ (stands for Global Keratin)
Moisturizing Shampoo/Conditioner. Contains Juvexin. Yeah I'm going to have to Google that one. The shampoo nourishes with plant extracts, smooths, purifies and moisturizes the scalp and hair.  The conditioner smooths, revitalizes an leaves hair radiant. So sayith the card. It smells clean, almost, but not quite, like baby powder.
Full-sized 10.0 oz retails for $20 each.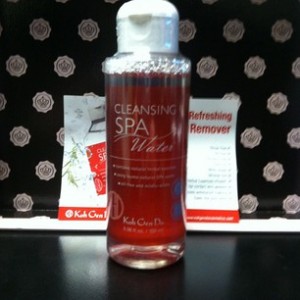 KOH GEN DO ~ Cleansing Spa Water
Made with mineral-rich Japanese hot spring water. It's infused with six essential herbs (Rosemary leaf, Lavender extract, Sage leaf extract, Artemisia Princeps Leaf extract, Perilla Ocymoides Leaf extract and Ginger root extract) to protect and nurture the skin. It's supposed to gently remove makeup and your skins toughest impurities.
Those herbs don't seem appealing to me so I had to break the seal and sniff it right away. (not currently at home) I am happy to report it doesn't have much of a smell! YAY
The bottle is 3.38 oz and it's actually a "full-sized" bottle. Retails for $13. NOT BAD!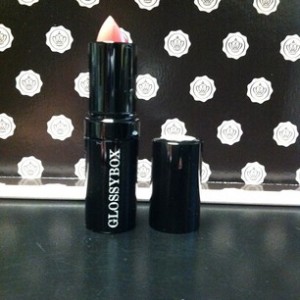 KRYOLAN for GLOSSYBOX ~ Moisture Rich Lipstick in GLOSSY Pink
Long lasting lipstick enriched with Vitamin E to stimulate and hydrate lips. "The perfect pop of GLOSSY pink compliments all skin tones and lifestyles."  It actually looks OK on  me. It just looks like I have some color to my usually bare lips. If I remember, when I get home I'll take a picture. For now you'll just see the tube. BTW it's darker than shown.
Retails for $14.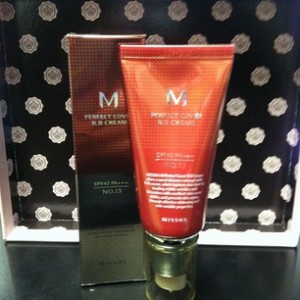 MISSHA ~ M Perfect Cover BB Cream SPF 42
Hailing from Korea, this Blemish Balm, also known as the uber popular "BB Cream" is a multi-tasking powerhouse for the face. It provides light coverage, soothes, protects and moisturizes. Suitable for all skin types.  We'll have to see. I have sensitive skin and all of the BB creams I've tried up until know have made me break out like a pizza-faced teen. 🙁
I'm not too happy about the smell. (I'm big on scents, if you haven't noticed.) The texture is like other balms and the coverage is the same. It blended nicely though. I'll just have to wait and see if I break out.
Retails for $29.99
Once again I'm super happy with my GLOSSYBOX
and can't wait until next month! To get yours go to www.GLOSSYBOX
.com. $21 for a Monthly Subscription
~D
Disclosure:
I bought this box on my own.  All opinions expressed about the products and company are my own as well.