Yesterday I told you about beauty sample boxes, also known as subscription boxes. I could have rambled on and on, but I had to cut off somewhere. 🙂 In my new quest for the best sample/subscription boxes (I will eventually try them all.) I found some devoted to pets. So far there are only three…

BarkBox (I hope they come up with a cat version!)
$17 /6 mo, $21/3 mo or $29/mo. Free shipping. ~  Choose your dog's size so they can customize it. Every month you will receive a box in the mail with four or more selected products and presents for your dog ~ anything from bones and treats to shampoos, leashes and innovative new gadgets! Also  included is a write-up on all of the products including the website address of each product, and in many cases, promotional codes for discounts. Cancel anytime. A portion of proceeds from each box will go to help doggies-in-need.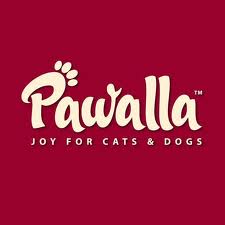 Pawalla $26/mo or $21/annually. Free shipping. ~ Fill out a pet profile so their pet nutritionist can  select the foods, treats, and supplements that are best for your pet. Each box contains six or more great new products including premium all-natural wet foods, delicious treats, healthy supplements, quality essentials and toys. Cancel anytime.

Best Friend Box  $45/mo. Free shipping. ~ Every month you get  four or more items. Their selections generally fall in the following categories: gourmet natural treats, posh toys, premium grooming supplies, and high-quality gear. You also get a card with information about each product, it's manufacturer, and where to buy it. 10% of all profits are donated to cats and dogs in need.

These boxes are a bit *choke* more pricey than the beauty boxes. The only reason I'm considering subscribing to one is because I have five, yes FIVE, cats. They are spoiled! Treats & toys for them is expensive, let alone food and litter.
Would you fork out money for a pet box? Do you know of any other companies? If so, please comment and share with us.
~D