I found a new way to get samples, but I have to pay for them. WHAT? I thought the idea of getting samples was to get freebies. Not always true. The idea of samples is to try before you buy. Try shampoo before you buy a bottle and end up hating it. Try EXPENSIVE cosmetics before you chop off an arm for the latest shade of lipstick. Plus, I like getting pretty boxes in the mail addressed to ME ME ME. 🙂
The first time I found out about sample beauty boxes was while reading the June issue of Allure magazine. I saw an advertisement to join Beauty Bar's Sample Society. I joined right away!  July was my first month.  Soon after, I found out that there are sample boxes EVERYWHERE and for EVERYTHING*. Here are a few of the subscriptions I've come across. Since there are so many out there I'm diving my posts into categories. This one focuses on beauty. *most boxes include free shipping and you can cancel anytime.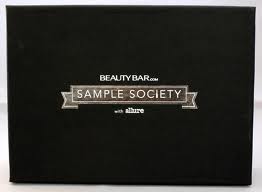 Sample Society ~ is $15 a month. Includes a mini-Allure insert to give you the best application tips and advice from Allure editors, a yearlong subscription to Allure magazine, and $15 in product credit each and every month, for any product from any of the brands included in the box! Some of the brands they feature are Murad, Jane Iredale, Stila, Fekkai, Dermalogica and many more. If you absolutely love your samples you can buy full-sized product directly from the website.
GLOSSYBOX
~  Originated in the UK but earlier this year made their debut in the US. There are 3 subscription choices: Monthly for $21, 6 Months for $115, or Yearly for $220. Fill out a bespoke beauty profile then get 5 deluxe samples (some full-size) from brands like: Ahava, Burrberry, Zoya, First Aid Beauty and many more. You also get a "Glossy" mag. OH and simply refer a friend or write a review and you are rewarded with GLOSSYDOTS. Collect enough and receive your free GLOSSYBOX! I *blush* signed up for this box too and as soon as I get it, I'll show you. 🙂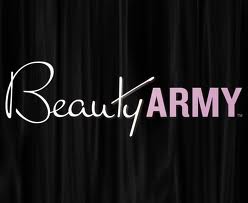 Beauty Army ~ Complete a beauty profile then you get choose 6 samples. Subscriptions are $12/month. or $132.00/year.  If you like being surprised, you can let them choose your samples for you. Brands include: Weleda, LaRocca, Joica, Indie Lee, and more. Like other boxes, if you love what you try, you can get the full-sized version on the website. This box is next on my wish list. Wait, who am I kidding? By months' end I'm sure this will be on it's way to my house!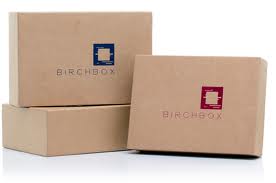 BirchBox ~ Complete a profile. $10/month. There are typically 4-5 samples. You also get The Magazine full of tips and advice. Luxe samples from brands include NARS, Stila, Keihl's, Smashbox and more. Refer a friend, earn 50 points. For every 100 points, get $10 in the Birchbox Shop. They also offer full-sized products on their site.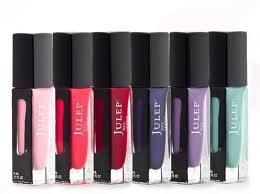 Julep Maven ~ Julep is a hand, nail and foot care brand with four boutique nail parlors in the Seattle area. This box is a little different. After taking your Julep Maven Style Quiz you'll get over $40 worth of never-before-released polishes, cutting edge treatments and cult favorites, including at least two seasonal and style-specific nail colors. So basically it's more than a sample box. I just LOVE nail polish though so I had to share. Subscription is 19.99 and they also offer a referral program. YAY!

BeautyBox5 ~ Subscriptions are $12/mo, $30/quarter or $100 yearly. Complete their beauty profile. Get 4 – 5 deluxe samples of a variety of makeup, skin care, fragrances and everything in between. Brands include: LA Fresh, Weleda, Everyday Fresh, Blum and more. Full-size products are available on their website. Referral program gives you a free box for every 5 friends you get to sign up. (do it! :-P)
There are several more sample boxes available but I'm afraid if I dig in and learn more about them they'll also find their way into my mail box. For now I'll close. Next post will feature pet boxes.
~D