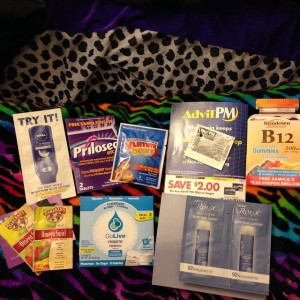 April was a quiet month. I think it stems from the funk I was in at the beginning of the year. Most samples take weeks/months to arrive and I don't think I applied for much then. I'm still happy with what I got and so far May is looking sweet. Samples that have links are still available at the time of this post.
Nivea body wash (FB)
Prilosec OTC Still available
Yummi bears gummy vitamin
Advil PM + Coupon
Sundown Vitamins B12
Barleans Omega
Go Live Probiotic
ROUX Shampoo/Conditioner (FB)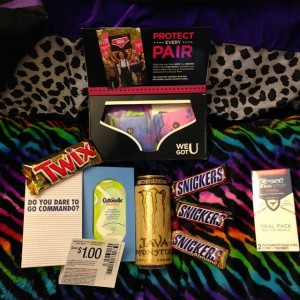 Kotex Save the Undies Campaign
Twix/Snickers from a contest on their site
Cottonelle Dare to go comando + coupon
Java Monster Energy Drink. Contest on their site
Crest  SensiStop strips (Target)
What did you score last month?