November was a busy month. I just know I will be forgetting things. (like updating this blog.)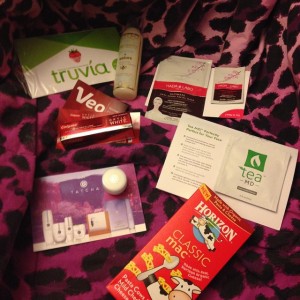 Truvia ~ This one always seems to be available somewhere.
Era Organics ~ Face and Body wash. www.nokiddingcoupons.com   Look for an upcoming review of this freebie.
Colgate toothpaste from VEO
Hada Labo ~ Face system (I forgot where I got this)
Tatcha ~ face cream Total Beauty.com
Tea MD
Horizon Classic Mac & cheese ~ FB offe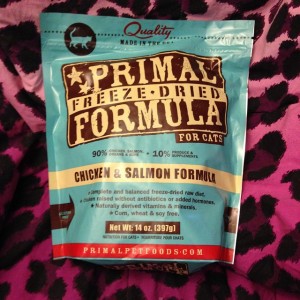 Primal pet food ~ Facebook giveaway. HUGE bag. My kitties were so happy!!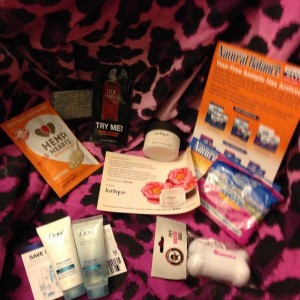 Hemp Seeds ~ PinchMe.com
Shea Moisture Black Soap ~ PinchMe.com
Crew Shampoo ~ PinchMe.com
Jurlique  Facebook giveaway
Natural Balance cat food ~ Facebook
Dove Shampoo/Conditioner ~ PinchMe.com
Doggy Poo bags from ???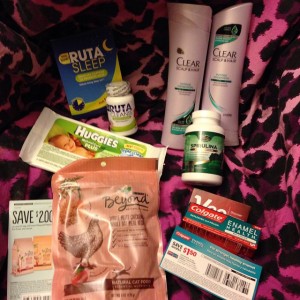 Ruta Sleep ~ Test and review from Bulu Box – Natural acting sleep aids that reduce caffeine levels to help you relax and sleep.
Clean & Clear FULL SIZE Shampoo/Conditioner ~ Spashcore (Facebook app)
Huggies wipes ~ Costco
Beyond cat food ~ Facebook
Colgate ~ VEO
Spirulina ~ Test and review site.
I also got a free half gallon of Silk Coconut milk and A $200 DOLLAR OLD NAVY GIFT CARD! I've said this a million times. ENTER contests. You really do win!