Freebies are starting to roll in BIG TIME. Remember, If you follow me on Facebook I share them you can take advantage straight away! If not, by the time you read this, most are expired. 🙁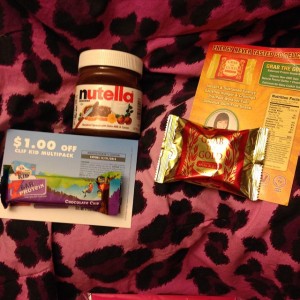 Thanks for the coupon for FREE Nutella, I'll get to try it for the first time EVER! 🙂
I wont a Cliff kids protein chocolate bar and a $1 coupon.
<– This is a Grab the Gold protein energy bar via FB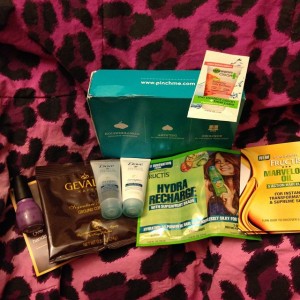 It's rare that I get Pinch Me. They always run out within minutes! I lucked out.
Sinful Colors Purple nail polish. (My fav color!!)
Gevalia Coffee and a coupon
Dove Oxygen Moisturizing shampoo/conditioner.
Garnier Hydra Recharge
Fructis oil
Garnier Balancing Daily exfoliator
JCrew Men's shampoo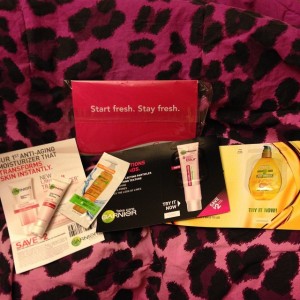 Sample box from Target with all kinds of goodies. OH they call came with coupons.
More Fructis oil
Garnier Nourishing clean oil
Care free samples
A TUBE of Ultra-Life Transformer. Not just foil packet! YaY!
Garnier 5 Second Blur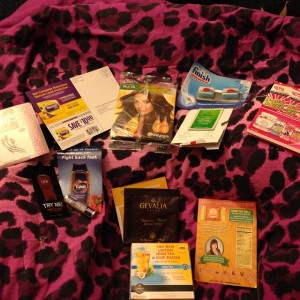 More Garnier
$10.00 coupon for Nexuim
Full tube of Tums from Costco
More Gevalia
Lipton 4pk K cup sample
Finish dishwasher tabs
Weleda from Target
Free temp tattoos from Shark ?? It was a promo. Sign up and get a mystery gift. 🙂
Vital4U Liquid Energy packets.
SO yeah. August was a great month! What did you get?