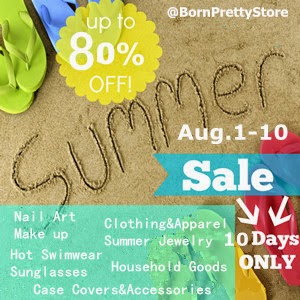 I have a new favorite store Born Pretty! I just placed an order for jewelry, cosmetics and accessories.
BornPrettyStore.com is a global online retail website that delivers products directly to consumers around the world. BornPrettyStore offer consumers for a wide selection of nail art products at attractive prices through www.bornprettystore.com.

BornPrettyStore's products in the core categories of Nail Art, Makeup, Jewelry and Watches.
Right now they are having an End of Summer Sale with prices reduced up to 80%. PLUS I have a coupon code which gives an additional 10% off. Use Code DXYT10