Now that Ive moved the freebies are starting to roll in BIG TIME. Remember, If you follow me on Facebook I share them you can take advantage straight away! If not, by the time you read this, most are expired. 🙁
OK I lied, this month was much slower. I feel I'm not getting my mail. I've applied for so many thing and not really anything has shown up. Here is what has.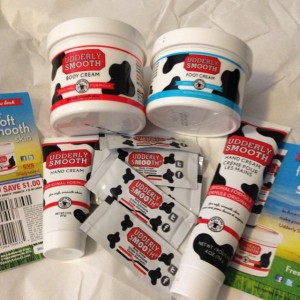 I won all of this on Facebook! I freaked out. I got the notification two days ago and it showed up TODAY. Coupons too!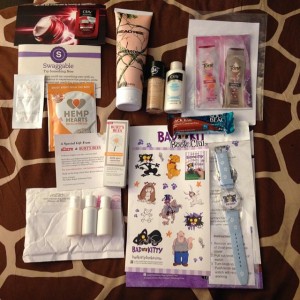 Olay ~ Moisturizer from Target
Swaggable ! Hemp Hearts and Immune Perfect Frownies lotion
Burts Bees ~ Dark Spot Corrector JUST FOR BEING AN ALLURE BEAUTY ENTHUSIAST. You take surveys once in a blue moon and WOW I got a treat in the mail.
3 samples to test out from Vitabath. I joined their Vitabath Insider. I can't find the link now but I'll post it on Facebook when I do.
Real Tree lotion. Now this blew me away. I thought I was getting a little sample. They sent a HUGE full size bottle. I got the perfume sample from Birchbox and fell in love. When I saw this I jumped on it.
Revlon Colorstay Foundation. Another prize from Splashscore on Facebook. It's a really neat program. You get points just for liking stuff and commenting on Facebook posts.Check it out!
Olay Body Wash from P&G.
Tone Body Wash from All You
Bat Kitty Book Club membership. I got stickers, a poster and a watch.
SouthBeach Bar from Pinch me.  I have signed up and I'm missing packages from them. 😕
So that was my July. I know I whined, but it wasn't too bad after all. 🙂 ~D
There are a  few affiliate links in this post.