Seriously, if you don't enter, you don't win! Set up a time nightly or even weekly to take 15-30 minutes to enter! The contests that allow daily entries, I bookmark them! If you follow me on Facebook https://www.facebook.com/denise.rivera I post all contests I enter.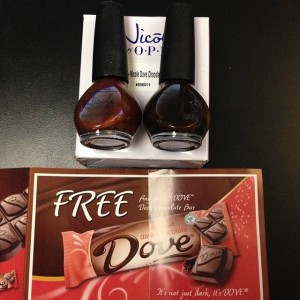 Nicole by OPI special edition chocolate nail polish Better After Dark & Promises in the Dark.
and a FREE Dove candy bar. 🙂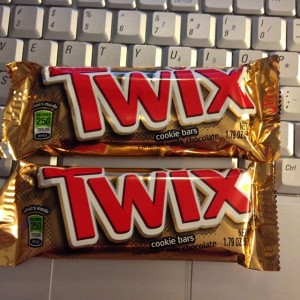 Free Mars candy. I chose Twix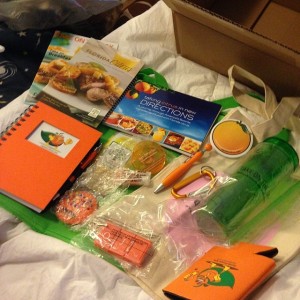 I had a co-worker snap a picture of me drinking orange juice and got all of this loot YESTERDAY
Two chap sticks, notepads, recipe books. a tumbler, a calculator a pen and a lot of other stuff.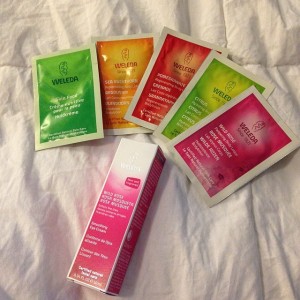 Weleda held a contest on FB. I WON! I highly suggest liking your favorite products on FB and Twitter. They are always holding contests, offering samples and/or coupons.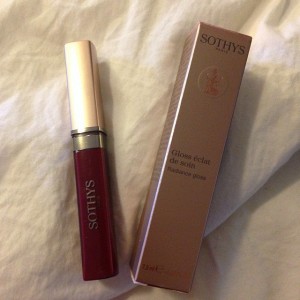 Sothy's a Canadian cosmetics company held a FB contest. I just had to answer what my favorite body part was. I said my eyes. LOL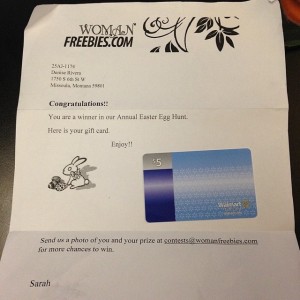 Finally… Women Freebies.com ALWAYS has contests on a daily basis. I won a $5 Wal-Mart Gift Card. Nothing to sneeze at. FREE $$$
So get to entering those contests!!!!