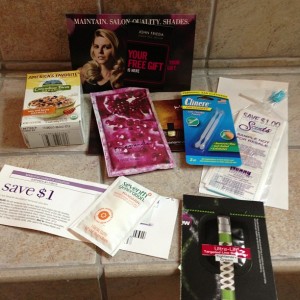 June is already looking to be a huge month for freebies! 🙂
Granola cereal ~ Target
Coupon for FREE John Freida product.
Wen Conditioning Shampoo
Ear Cleaners from ???
Scents garbage bag ~ FB
Seventh Generation Face Wipe + Coupon ~ Target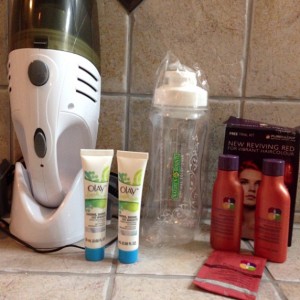 Wet/Dry Hand Vac from My Coke rewards!
Water bottle from Nature's Gate
Olay face wash ~ FB (they sent two!!)
Pureology shampoo/conditioner/treatment ~ FB
None of these are available to my knowledge. I need to get better at posting sooner so I remember where I got them from. My apologies.