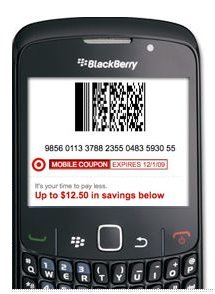 All you have to do is text PICNIC to 827438 to receive the coupons.  These are additional coupons, not included in the regular weekly Mobile Coupons.
$1 off Market Pantry 80/20 Fresh Ground Beef
$1/2 Kraft Sliced Cheese Items
$1/2 Oscar Mayer Deli Fresh lunch meats 7oz+
$0.50 off Hellman's or Bestfoods Mayonnaise 15oz+
$1/2 Honey Maid Graham Crackers
$1 off Fresh Vegetable Purchase of $1 or more
$1 off Fresh Fruit Purchase of $1 or more
$1/2 Market Pantry Frozen Items : Frozen Fruit 8oz+ or Smoothie 8oz+
$1/2 Market Pantry Pasta and/or Sauce
$1/2 Market Pantry Frozen Chicken Items
$1/2 Market Pantry Fruit Snack Items
$0.75/2 Ziploc Storage Items
$1 off Bounty 6pk+ or Charmin 9pk+
$0.50 off Clorox Disinfecting Wipes 35ct+
$1 off Windex Touch-up Cleaner
$1 off Glade Air Care Item (excluding plugins, 8oz aerosol, and 32oz carpet powder)
$0.75 off Shout Laundry Care Items (excludes trial/travel sizes)
$1 off Tide Product (excludes pods and trial/travel sizes)
$1/2 Pantene, Herbal Essences, Head & Shoulders, or Aussie Items
$1.50/2 Always Radiant or Tampax
All Target Mobile Coupons have a limit of 1 per item, which means they can only be used once. Target texts these coupons, which are redeemable by scanning the barcode image on your phone. You can stack them with manufacturer coupons though for extra savings. Valid until February 8, 2013.
*Note: If you didn't get your text message for your new Target Mobile coupons, and you've already signed up, text OFFERS to 827438. If you get an error message when you try and pull up your coupons, try re-texting OFFERS to 827438. It should give you a different link that will work.