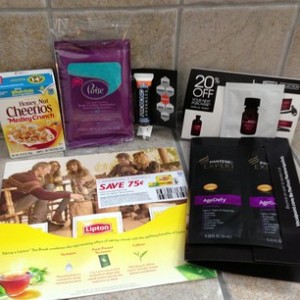 These are from the last two weeks of February. Yes, I've been slacking in my posts. 🙁
Honey Nut Cheerios ~ Pillsbury members offer.
Poise cooling wipes ~ Facebook
Elmers glue ~ Facebook
HCI Argon Oil ~ ??
Pantene ~ VocalPoint
Lipton Tea ~ Facebook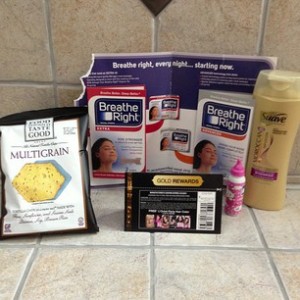 Food Should Taste Good Mulitgrain Chips ~ ??
Breathe Right ~ Costco
Suave Moroccan Shampoo ~ Facebook (this one was super hard to get)
Bottle shaped Hello Kitty Pen ~ ??
FREE box of hair dye from L'Oreal rewards