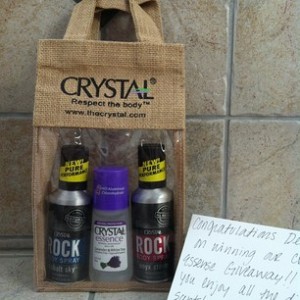 Along with several awesome samples, I won two prizes in December.
The first was a burlap bag with Crystal Essence deodorants & sprays. This contest was via BuluBox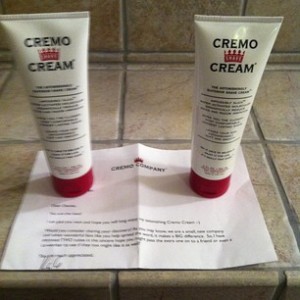 The second was two tubes of Cremo Cream shaving cream. I don't know how I won this prize. I do know I got a sample of it in my Klutchclub boxes.  I love this product. It works REALLY well and a little goes a long way so the value is awesome! The only bad part is I have to fight my Boyfriend for it. We both love it so much.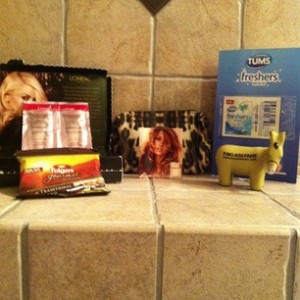 Here is the rest of the snail mail freebies I received over the month.
L'Oreal shampoo/conditioner. If you don't belong to their Gold Rewards club  you must join! They offer monthly perks and that's where I get most of my samples.
Folgers coffee
Target Beauty bag. This is my second one that's why I'm not displaying everything in it. I swear I only entered once as well!
Micheal Kors Rose Edition Purfume
Tums Freshers (From Target)
A squishy donkey from Big Ass Fans *giggle*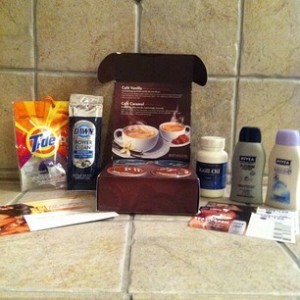 A coupon for a free 1.7 oz sample of Herbal Essences Honey, I'm Strong Shampoo or Conditioner + $1 off a full size bottle
Tide Pod and Dawn Soap from Dollar General
Cafe Escapes k-cup 4pk. 2Vanilla & 2 Caramel. YUM!
Krill Oil 7 day sample
Nivea Platinum Protect for him + coupon
Nivea Touch of Smoothness for her + coupon.
What did you get recently?
~D