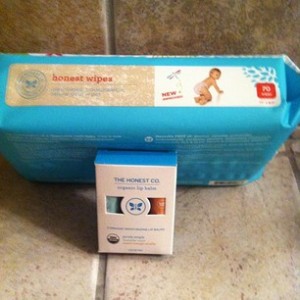 I got an organic lip balm trio (Purely Simple, Lavender Mint & Sweet Orange Vanilla) and package of wipes (70) from The Honest Company.  This wasn't technically FREE, I paid $4.95 S/H but it's a $20.95 value and did I mention THREE lip balms? I am a lip balm/gloss,stick junkie!
This is no longer available, it was a Cyber Monday special.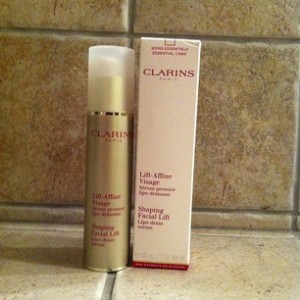 This Freebie is actually a prize. I honestly don't remember where I signed up for it. I enter so many contests it's insane! It pays off though. This sweet bottle of Shaping Facial Lift retails for around $70!  THANK YOU CLARINS!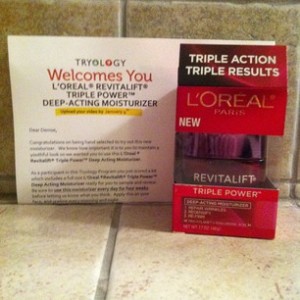 This next freebie has me stressing out! L'Oreal Revitalift Triple Power Deep-Acting Moisturizer. 1.7 oz. Retails for around $31.99 depending on where you buy it.
I got it from EXPO TV. I MUST do a video review after trying this product. So is it really free? LOL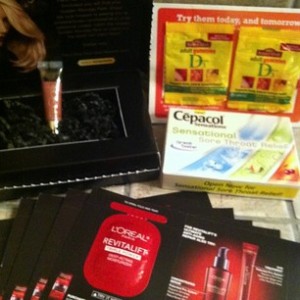 Here is a LeGloss freebie from L'Oreal's rewards program. They always send their freebie in such cute packaging, no matter what it is!
And yes there's more revitalift. The day before I got the full sized one I thought this was it, that this was my trial package. LOL
Cepacol throat drops.
Adult gummy vitamins.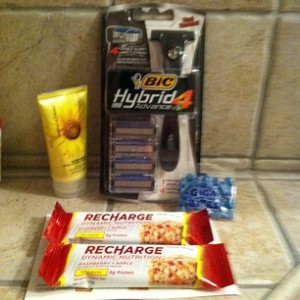 A small hand cream from CVC. It was a facebook offer. Just print out the coupons and head over to your local CVC. I actually got one more me and one for my mom.
Bic Hybrid 4 from Wal-mart's website.
The blue stuff is candy from I don't remember where.
2 Recharge Nutrition Bars. Raspberry/Apple flavor.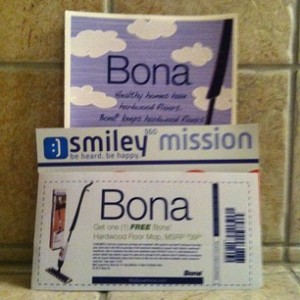 The last freebie is from Smiley 380. It's the Bona Mission. I have a coupon to go get my mop from Lowes. Retail is $59! All I have to do is clean my floors and tell them what I think.
What freebies have you received lately?
~D