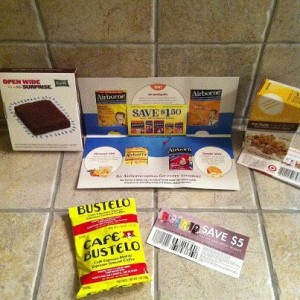 November kept my mail carrier hoppin'! 🙂
Kashi soft baked square with $1 off coupon
Airborn ~ 4 different methods +$1.50 coupon
Bear Naked cereal (Target offer) + $1 coupon
Cafe Bustelo coffee
$5 coupon from John Frieda for any item.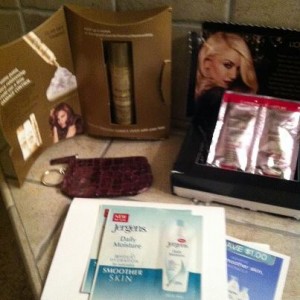 Pantene Silky Moisture Whip (FB offer)
L'Oreal Ever Pure
Purple SUPER cute wristlet from Self magazine. I don't even remember signing up for this one LOL
2 Jergens Daily Moisture samples with $1 off coupons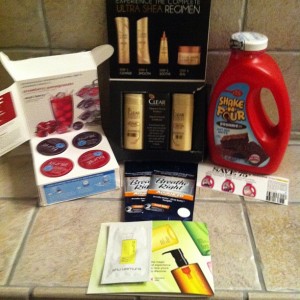 4 pk K-Cup vita drinks
Ever Clear Shea shampoo/conditioner
Breathe Right strips
Shake & Pour brownie mix with 0.75 off
So there you have it. My November haul. I hope you had as many or more goodies in your snail mail box as well.
~D