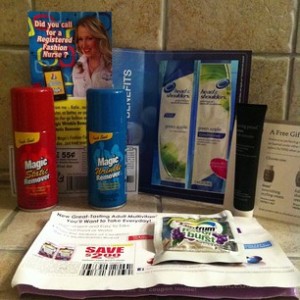 Magic Wrinkle Remover & Static Remover (2oz) cans + $0.55 coupon.
Head & Shoulders for Men, YUMMY Green Apple scent.
Living Proof (This was sooo hard to get LOL) Prime Style Extender. 1oz
Centrum Flavor Bursts vitamin sample and $2.00 coupon. Tastes like candy!!!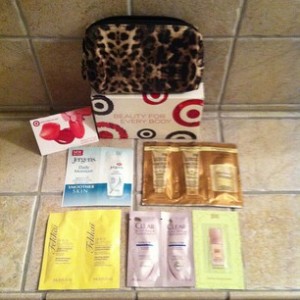 Target Fall Beauty Bag. Kind of disappointing compared to other bags I've received. The bag is super cute, but just  full of mainly shampoo/conditioner packets. There was also the normal coupon booklet that is always included.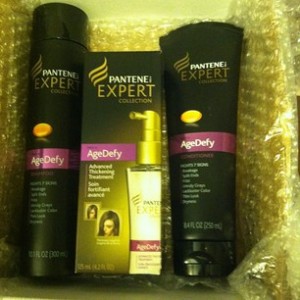 This package is from Allure Magazine. As part of the Allure Beauty Enthusiasts Reader Panel, I was chosen to try this product before it hits shelves. 🙂 It's a bottle of Pantene Expert Collection AgeDefy Shampoo, Conditioner and Advanced Thickening Treatment. I tried it today for the first time today. Still to early to make a fair review. I'll say this, I look forward to using it again.