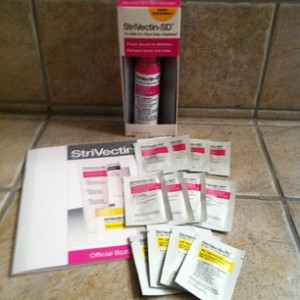 Hello, this is BzzAgent MizCouponista reporting for duty.

  This campaign involves the use of StriVection. I was given a full-sized bottle and samples to share.
StriVectin is a clinically-proven, scientific skincare line, that offers comprehensive anti-aging solutions to women (and men) around the world. Whether it's wrinkles, loss of firmness, skin damage, age spots or a complexion in need of brightening, they deliver. Only their formulas have a patented, proven NIA-114™ molecule (Niacin) that powers up skin to repair damage and fight off all visible signs of aging for a healthy-looking, ageless appearance. And, with ageless skin comes newfound confidence, feeling renewed and compliments.
Now I get to try it and see if it does that it claims.
(started using it day & night on Monday 10/8/12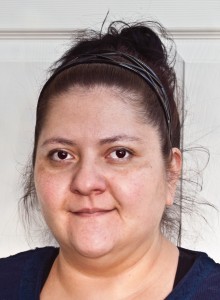 Here is a HORRIBLE before picture.
My only is that it gets rid of those horrid start spots under my eyes.
BTW I was given this product for evaluation purposes only. All views are 100% MINE.
Connecting people and their favorite brands since 2001, BzzAgent is the leading social marketing company. What's that mean to you? We put products in the hands of hundreds of thousands of real consumers and help them share their opinions about them with friends and family via reviews, Facebook posts, photos and videos, blog posts and more. We wouldn't call ourselves heroes, but it's okay if you want to.