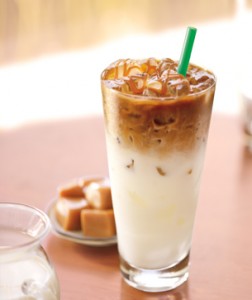 Hottest Freebie of the month!!!  Right now you can score a completely FREE Grande Latte (up to $4.50 value!) from Starbucks!
Here's how:
Head on over to Treater.com
Click on the Blue "Pick a Friend" link
You may treat yourself by selecting yourself on the Facebook friend and typing in your phone number on the text send option
Choose a Facebook friend to send this freebie to
When you are done, click the green "Send It!" Button! That's it!
To redeem the Treat, click the Treater Facebook post, text message link or email link on your smartphone. Show the cashier the Treat Card on your phone, they'll type in the Treat Card number as a credit card!