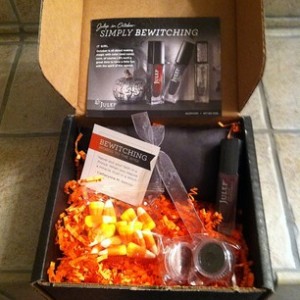 I can't believe it's October! Where has the time gone? Fall is my absolute favorite season, but we (Montana) got robbed of a good summer. I was pouting until I checked my snail mail. I got my October Julep box! I love the cute little quite they put inside.
"Never out your faith in a Prince. When you require a miracle, trust a Witch."
The theme for the month is "Simply Bewitching". I wish I could have afforded the entire collection. It is amazing! I love love love dark colors.
For October I chose It Girl. (I usually go American Beauty) I got Caroline, (Darkest burgundy shimmer) Leslie, (Black and silver specked shimmer) and Glenda (Radiant silver metallic crackle). Because I've a subscriber for 2 whole months, they let me choose an add on for FREE. I chose Kiera (Deep merlot red creme). I also got 3 goodies! A small bag of candy corn, and two glitters. I'm not sure what they are for. I'm assuming they are for after you polish?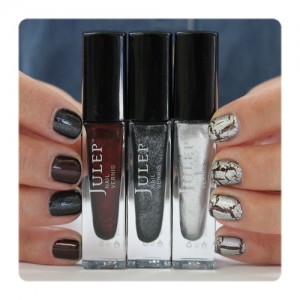 Here is a stock picture of the colors so you can get a better idea of what they look like. My picture taking skills are horrible!
This is box three, I might add, and because I'm having too much fun with the polishes, I'm keeping Julep Maven for now.
~D