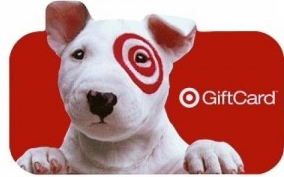 If you have a smart phone, you can get a free $2.00 gift card to Target stores today!
This is super simple if you follow the steps below:
Download the free Shopkick app to your smart phone.
If you already have the app, open it,  go into my stuff,  then my profile to see if you have registered a phone number to your account.  If you have not, go ahead and do that.
Once you get the app and/or register, open your internet browser on your phone.
Type in www.

shopkick

.com/targetsms
Click "Yes I have the app".
Enter your phone number and you should get the free $2.00 gift card to use in store! 🙂
You have 24 days to use the gift card.