This installment of the Sample Box Showdown is about Eco-Friendly Sample/Subscription boxes.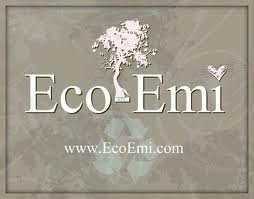 Eco-Emi ~ $15.00 a month with free shipping. You get five to ten samples of natural, organic, green, eco-friendly, cruelty free, vegan, vegetarian or Fair Trade products to your door wrapped in chic earth friendly packaging. Eco-Emi is beauty based, but they usually will include a food or health-related product in there too. Brands: Deep Steep, Pangea Organics, Bumble & Bee Organic and much more. Right now there is a waiting list to join. The best chance to join is at the beginning of the month. Their website opens up then and allows a few in.  I WANT IN! 😛  If you're "In" let me know.
Conscious Box ~ $12/month + $7 shipping. 3 & 6 Month subscriptions that focuses on sustainability, environmental stewardship, and social responsibility. 100% Vegetarian. Brands include: Think Thin, Raw Revolution, Golden Earth and MANY more.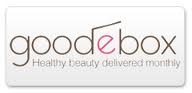 GoodeBox ~ $16 with free shipping. Fill out a profile. Get 6-7 trial sized healthy, eco-sensitive, innovative & effective beauty and personal care products, along with occasional samples of natural & organic health and wellness products. Brands include: Coola, Weleda, 100%, Budda Nose and many more. Discounts and free product for members only.
 Blissmobox~ $19/month + $5.95 for shipping. They proudly tout that you'll  get  exceptional organic & eco products that are safer & better than conventional alternatives. $20 ~ $50 worth. Brands include: Kaia Foods, Method, Sambazon, Yes to Carrots and many more.
Do any of these grab your attention? I'm covering my eyes. If I subscribe to one more box, of any sorts, I better look for a second job! 😛
~D