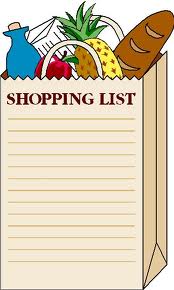 Over the last year, as a new Super Couponer, I've learned many things. Sometimes, the hard/embarrassing way. It's cost me savings, not to mention sanity. So it doesn't happen to you keep this in mind… ORGANIZATION IS THE KEY!
When preparing your shopping list, (you should never walk into a store without your binder or list!)  it can be to your advantage to plan for multiple transactions, such as rolling Catalinas/rewards, using coupons that limit use per transaction, or using different methods of payment.  Your checkout will be smoother and quicker if you're organized. Your cashier and customers waiting behind you will appreciate it, too!
Make a separate note of each transaction you would like to do. Clip the coupons you'll be using with that note. Keep each store in a separate envelope.
Sometimes items are out of stock and you'll have to tweak your plan. Make note of any rain checks you will need to request and rewrite you're list.
~D