Since I haven't shared my snail mail goodies in a month, this post is going to be packed! READY!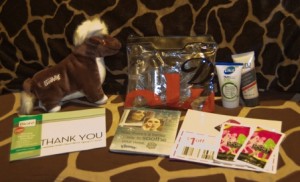 The super cute Buddi the Bull beany was free. It's part of a promotion for Buddig sandwich meats. Just collect UPCs, from any size, fill out THIS form and drop a $2 M/O for $shipping.
The Diet Coke travel bag came free from CokeRewards.com
The mini dial lotion was from Wal-Mart Samples & Savings. It's N/A
Playtex body wipes +$1 also came from Wal-mart and is also N/A
Biore Blemish Fighting Ice Cleanser. N/A
Before I continue on I hope you start doing 1 of 2 things. Click in the links away because sometimes the offers are reset or they have a new one. 2, Visit my Facebook page. I ALWAYS post what freebies/coupons I snap and how to get yours.
My BF has a new toy. Can anyone guess what it is? By the end of this post you will!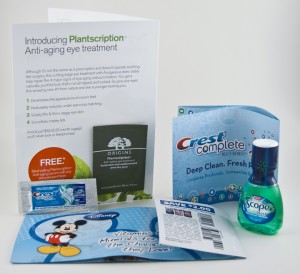 Origins Plantscription ~ STILL AVAILABLE!
Disney's Princess gummy vitamins + $2 coupon N/A
Crest paste  & 1 off + Scope.75 off and .75 off of a brush. cam from WalMart.  N/A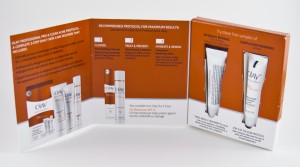 I'm real excited to try this Pro-X Clear Acne Protocol. The sample is no longer available, but they are offering $5 off coupon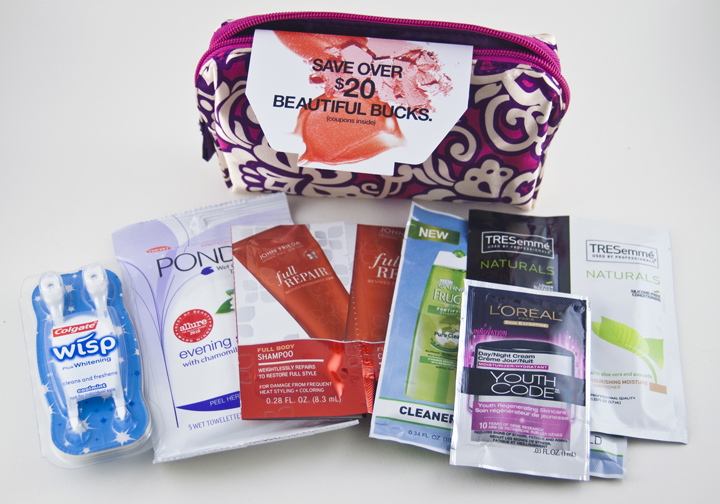 Target Beauty Bag
The bag is super soft, not to mention cute. Inside was a coupon booklet valued at $20 & awesome samples…
L'Oreal Youth Code
TRESemme' Nuturals Shampoo & Conditioner.
Garnier Pure Clean Shampoo & Conditioner
John Frieda Full Repair S&C + $2 off
Ponds Evening Sooth Cleansing Clothes 5Ct package
So try and make a habit of typing in "Samples" on the Target Webside and see if anything is available. While you're there, print out more Target Coupons!
I almost forgot, I have two more samples but they were "lost" (I'm blaming the cats).
4ct box of Playtex sport tampons from WalMart
USPS Free Shipping kit. go HERE. At the bottom left is a little quiz. Take it and the package is yours.