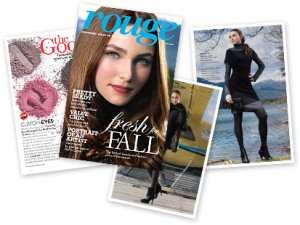 While running around Facebook & the web, liking everything in sight, I found this neat little magazine by Clairol called "Rouge". It's part of Clairol Rewards. You can bet your clipping scissors I signed up for it. IT'S FREE! 😛
From the main Clairol page it's under a tab called Sign up for Rewards. You get..
Coupon alerts,

New product information


Access to special features on their site.

Snail mail and digital subscription to "Rouge"

Snail mail magazine includes 3 pages of fab beauty coupons.
Digital magazine has online-only features.
~D