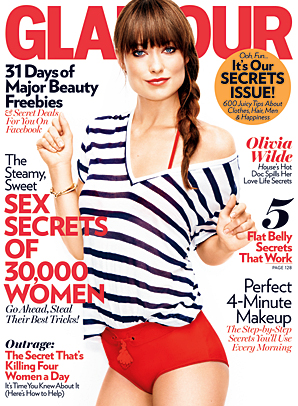 I love magazines more than most sane people. On my other blog I went on and on about it.
I'll spare you the details and just point out the highlight. In the June issue of Glamour (should be on shelves now) there were three fabulous Target Coupons and two samples. A Carefree pantyliner and Garnier Moisture Rescue, both with coupons.
Before you buy a copy from the news stand you might want to flip through it to make sure you get them. Sometimes subscribers get different content.
~D